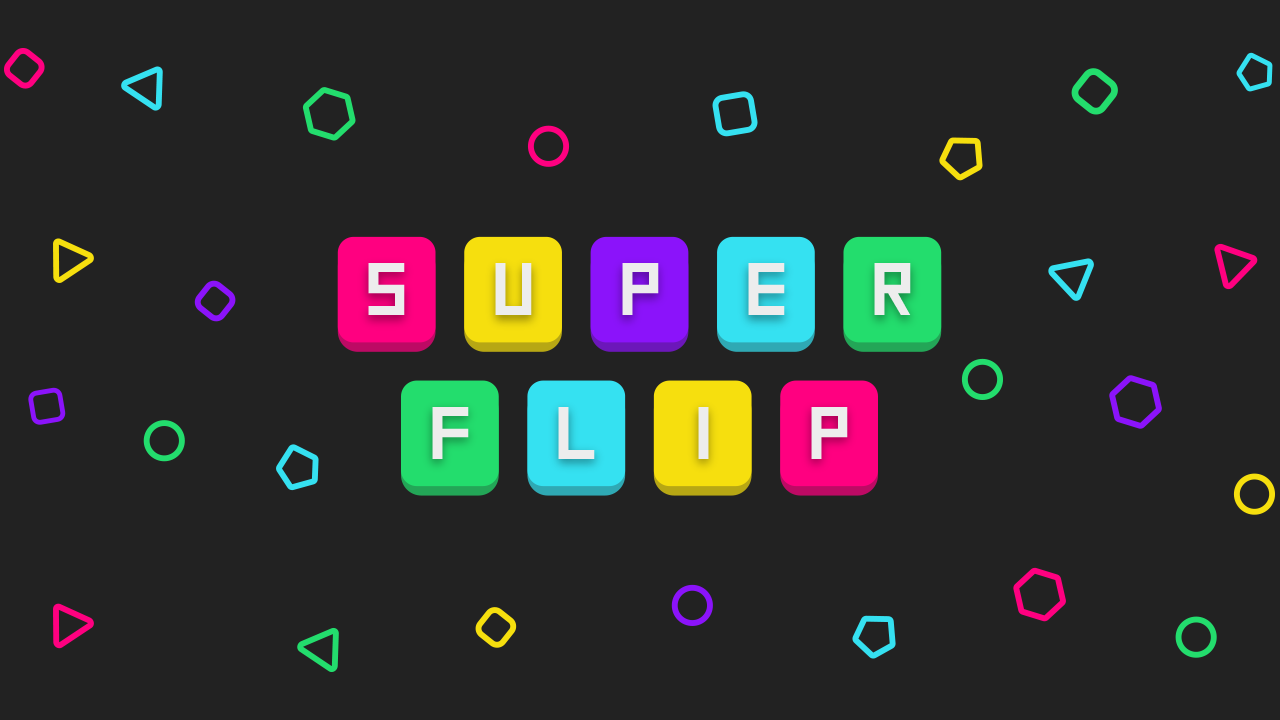 Super Flip Game
Super Flip
---
Super Flip is a fun and FAST-PACED arcade game where you have to match shapes and colors! Bundled with a lot of themes and a colorful style, it tests your fast fingers skills. Suitable for any ages, Super Flip is a perfect brain workout and a very addictive game!

Why Super Flip is a must play:
It's endless, simple and very easy to play!
You can improve your performance each step and try to beat your friends' score!
There's a bunch of themes to unlock!
It gives you a fantastic, complete and unique gaming experience: try out Classic, Zen and Arcade game modes!
Do you think you can keep up the pace? Come play!


Talk to us! :)

---
We highly appreciate your feedback!

If you have any suggestions, would like to submit a bug or just want to talk to us, drop a comment below, send us an email or reach us through Facebook or Twitter.
Available on